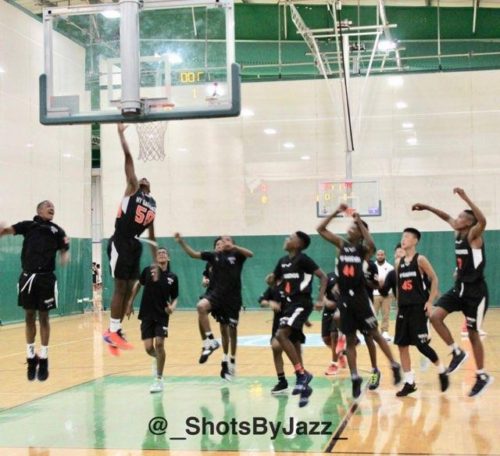 Coach Dante, who led this team to the AAU 5th grade National Championship, showed why his team is one of the top teams in the country by placing 3rd in this years 6th grade National Tournament.  Through a total team effort our #YoungChoz cruised through pool play earning a first round bye in bracket play.
In pool play our Gauchos faced Potomic Valley's 6th Man Warriors (77-26), Utah's UBC Elite (72-42) and Kentucky's KY Fury (74-37) to go 3-0 in pool play and earn a first round bye.
In the second round of bracket play it was Virginia's BWSL-Suffolk Elite who became the first fall (63-36) in their pursuit for a second National Title.  Up next was North Carolina's Team United-Ford (61-36) to earn a place in the Final Four.  Now this is where things got a little ugly.  Playing against BWSL 2025 on their home court against who many consider to be the #1 prospect in this class, to say that the officials were seeing this game through a jaded lens might not be too far off.  What would have been another classic battle of these 2 legendary programs without the questionable calls and non calls by the 2 assigned officials, turned into another classic battle between these 2 legendary programs.  This time Virginia's BWSL2025, pulled out a 66-65 overtime victory to advance to the title game.
In the consolation game for 3rd place our #YoungChoz defeated Florida's NightRyders Elite 59-48 to earn the Bronze medal.
Coach Dante and his staff have done well this season and after a week off will be back in the gym to prepare for next year.
Congrats to #Gauchos2025