Coach Greg Sierra led his 6th grade Gauchos to the chip at The Hooping For the Holiday tournament at Riverbank State Park. In what was a total team effort as evidenced by a 4 man split of the tournament MVP.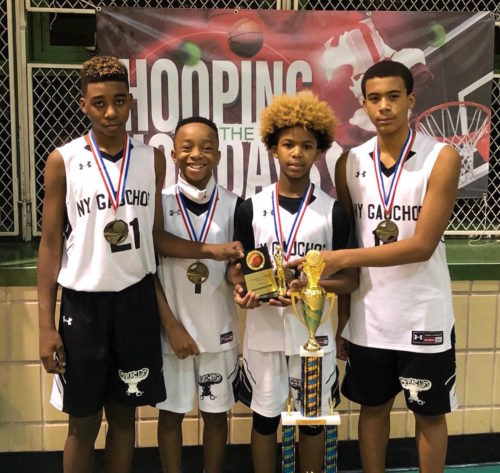 The inside play of Brandon Stores and Trey Lewis on defense, led to easy baskets on the other end by Tai Turnage and Payton Miller.  Their dominance held off a last minute run by Black Ops to secure a position in the championship game.
In a closer scoring game the interior defense and rebounding by Brandon and Trey again led to easy baskets by Tai, Payton and the rest of these Young Choz.  This formula proved successful again to secure a championship trophy for our Choz over The Rising Stars.
Great job Coach Greg!!!